I always enjoy spending time with my sister and best friend, Katia. This weekend I am quite excited because on Saturday 11/27 we'll be heading to the South Hill Mall to catch a glimpse of and hopefully rub shoulders with the one, the only Mario Lopez! He would definitely be categorized in my opinion as a fashionable man, he's good looking, in shape and he wears bow ties! I love it. Hopefully on Saturday I'll find out if he smells good, because as I've written in the past, every fashionable man should smell good too.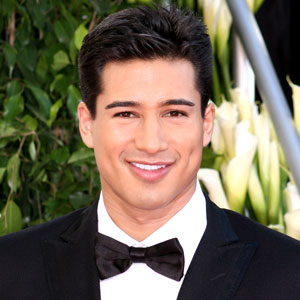 The event is open for anyone to come, so if you want to take a minute and drool over a good looking hunk you might want to consider stopping by!
Mario Lopez Celebrity Appearance - November 27, 1-3pm
Mario Lopez from Extra and VH1's Saved by the Baby will be making a celebrity appearance at South Hill Mall on November 27th at Center Court from 1-3pm for photos and autographs. Lopez will be joined by his girlfriend, Courtney Laine Mazza. The event will be emceed by Miss Washington 2010, Jacquie Brown.